Galactic Prophecy for Humanity 
– per Sheldan Nidle

NEW EPOCH IS UPON US: NEW GALACTIC SOCIETY IS BEING CREATED
"You will see amazing things over the next month or two," promised Sheldan Nidle, a channeler for the Galactic Federation.
During his yesterday's 90-minute presentation, Sheldan covered 900,000 years of this planet's history.  
And then he took us to the future, too. To the near future actually, with specific short term predictions, not just some distant esoteric forecast.
And the news is all good.  Actually, amazingly good, really. Kind of "hard to believe"-good that makes you wonder if it will all come to pass.
Will it?  Well, check out this writer's comments at the end of this story ("How likely are these prophecies to come true?").  But not before you first form your own opinions.
* * *
Stand by for Some Amazing Changes in Early 2015
You will find below some highlights of Sheldan's Jan 18, 2015 presentation.  Before you proceed, however, take a deep breath, and then read VERY SLOWLY the following bullets, one at a time, making sure that the message of each really sinks in.
Exhale between each bullet before continuing. If you just skim this information, it will be virtually worthless. Because unless it reaches and interacts with your heart, it won't help you much.
 Twenty major world governments will fall – 

New technologies will become available to cure degenerative diseases (see a list below) – 

We will be able to teleport from one place to another –  

New machines will help us maintain higher vibrations – 

 Amazing things will come out over the next six months
* * *
AN OVERVIEW OF OUR PLANET's HISTORY
And now, as to the prophecies beyond the near future, as well as the past events beyond the recorded history, here's what Sheldan said…
900,000 years ago, the Lemurians first colonized this planet – 
They were etheric beings who lived in harmony with each other – 
The ancient Lemurian is our root tongue – 
Lemuria was destroyed by one of those falling moons, dropped by the Atlanteans – 
Atlantis tried to destroy Ionia (Hellenic islands), but the attack backfired. Instead, Atlantis itself was destroyed when the Ionians dropped the second moon on them – 
The Anunnaki created a fable that they are Creator-Gods. They set up the human Minions (heads of states) to do their bidding –  
The Anunnaki left the Earth in 1995 – 
Ever since, their Minions have been unsuccessful in using the old Anunnaki tactics – 
NEW GALACTIC SOCIETY STRUCTURE
The nucleus of a new galactic society on this planet will be a 64-person "podlet"

Up to 500 podlets will make up a pod

Up to 11,000 pods will make up a clan

6-12 clans will make u a star nation
* * *
FUTURE PLANETARY PROPHECY
And now, as to a distant future prophecy…
So that's about it. I know it's an awful lot of process and digest. So take your time. I am certainly taking mine.  And then let's wait and see what the first six months of 2015 bring.
How likely are these prophecies to come true?
Well, there is no such thing as a perfect channeler.  From what I could observe and discern, Sheldan was truly connected to the Divine with his heart during this presentation. But that doesn't necessarily mean that his interpretation of the Spirit realm's plans for us humans is 100% foolproof.  There is always "channel noise," the individual's emotions and thoughts that may interfere.
So we each much ask our your Spirit guides to confirm or deny these prophesies, and then trust our heart's reaction to each of them.  If it feels good, it is true.  If it does not and you're not sure, it probably is not.
When I went through such a process this evening, I got the YES 
and NO
 answers you see below.
But that's just me. That doesn't mean they apply to you or are the universal truth. So you must judge the prophecies for yourself and accept them or reject them accordingly.
* * *
UPDATE JAN 20, 2015
HOW LIKELY ARE GALACTIC PROPHECIES TO COME TRUE?
Some of you have asked me how likely is the Sheldan Nidle's interpretation of Galactic Prophesies to come true.  Well, I gave you my answers at the end of the story (
A NEW EPOCH IS UPON US, NEW GALACTIC SOCIETY
 – http://wp.me/p1jFeo-12D).
Actually, they were not really my answers.  I used dowsing and the magic coin that Master Sananda (Jesus) gifted me at Easter 2013 to seek and receive the Spirit realm's confirmation or denial of each point.
I also said in the introduction that, "the news is all good.  Actually, amazingly good, really. Kind of 'hard to believe'-good that makes you wonder if it will all come to pass."
Well, reading this morning's global news headlines makes one indeed wonder about that. Take a look… (BELOW).
Which brings to mind the following reminders…
On the other hand, blind faith in this channeler is misplaced. As it would be in any channeler.  There is always "channel noise" – human emotions and thoughts – that tends to distort the purity of the Spirit message.  Call it "wishful thinking," if you want.
Which is why I sent this piece around not as an endorsement, but asking each reader to use DISCERNMENT in deciding what to believe and what not to trust. Just as I did.
If you read this article to the end, you will see that I came up with about as many NO's (denials) as YES's (confirmations) of the Galactic Prophecies.
As I also said in the story, there is no perfect channeler. Which does not mean we should reject them all. Nor does it mean we should accept all they say.
Sorry, there are no simple answers. Once again, DISCERNMENT is key. In fact, want to know what Mystic Medicine card I drew as my guidance for the day? DISCERNMENT! 🙂
"Everyone has experienced feelings of failure when proper Discernment wasn't considered or exercised. In reverence to every

thing having a purpose and a lesson, all is perfect in the mind of God. Yet in consideration of an easier pathway, perhaps you should explore the mysteries and seek the wisdom of better Discernment. This is an exercise of Detachment from Ego and a profound personal practice of clear judgment and understanding." (Geronimo)
And then, as I was just writing this update an email from a reader in Arizona arrived on the very same topic. Providential. 🙂
Tuesday January 20, 2015
The militant group Islamic State released an online video on Tuesday purporting to show two Japanese captives and threatening to kill them unless it received $200 million in ransom. Read more.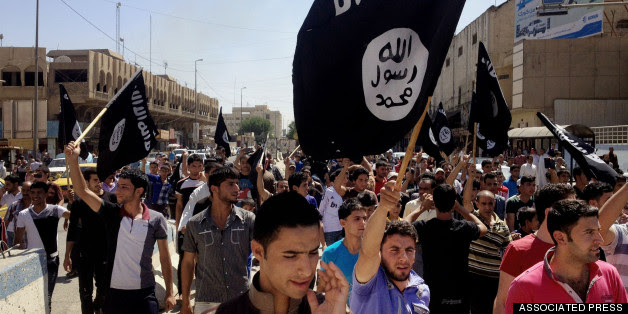 Houthi fighters entered Yemen's presidential palace after a brief clash with the compound's security guards, witnesses and security sources told Reuters. Read more.
Terror attacks by French Islamic extremists should force the country to look inward at its "ethnic apartheid," the prime minister said Tuesday as four men faced preliminary charges on suspicion of links to one of the gunmen. Read more.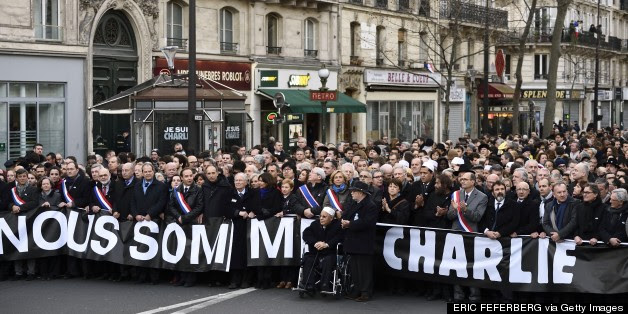 Armed men kidnapped a woman working for the U.N. peacekeeping mission MINUSCA in Central African Republic's capital Bangui on Tuesday, the mission told Reuters. Read more.
An Iranian general killed in an Israeli air strike in Syria was not its intended target and Israel believed it was attacking only low-ranking guerrillas, a senior security source said on Tuesday. Read more.
Police arrested five Chechens in southern France on suspicion of preparing an attack, a police source said on Tuesday. Read more.
Argentina's government said Monday that a prosecutor who had accused President Cristina Fernandez of shielding Iranian suspects in the nation's deadliest terror attack died of a self-inflicted gunshot wound inside his locked apartment, a declaration sure to be closely scrutinized. Read more.
Before the advent of democracy in 2000, order was imposed by the iron hand of a corrupt, authoritarian state. When its grip was loosened, any semblance of law and order disappeared. Unless and until this is recognized, reforms in this area will lack credibility for Mexicans and foreign investors alike, and thus are unlikely to be effective. Unfortunately, Peña Nieto, whose party ruled Mexico in the bad old days, is unlikely to be the president who breaks the mold. Read more.

Follow HuffPost on Facebook and Twitter:
* * *
Partial list of degenerative diseases (from Wiki):